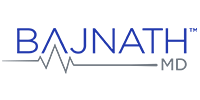 Tired of sleepless nights that leave you exhausted and barely able to think?
Discover the "unfair advantage" that lets you fall asleep in as little as one minute... and wake up refreshed, energized, and ready to take on the day!
We've all felt it.
The sense of dread when 4:30 a.m. glares at you from your alarm clock...
When you know that in just a few hours, you'll have to get up and get ready for work.
And begging your body, "Please, just give me three hours of restful sleep."
But when that sleep still doesn't come, what happens?
You focus on your aches... your pains...
Your mind goes wild with negative thoughts and regrets...
You thrash around in bed, disturbing your pets and your spouse...
All while you watch the quality of your life deteriorate before your bloodshot eyes.
But it doesn't have to be that way.
Because in just a moment, you're going to discover an amazing new breakthrough that can help you enjoy the kind of lights-out, deep sleep you haven't experienced since childhood.
The kind of sleep where you wake up and everything around you seems like it's in high definition detail.
And you feel completely refreshed, with electric energy running through your entire body.
My name is Dr. Anil Bajnath.
I'm a board-certified physician, adjunct associate professor of clinical research and leadership at the George Washington University School of Medicine in Washington, D.C., and founder of The Institute for Human Optimization — one of the leading precision medicine clinics in the world.
For more than a decade, I followed the "conventional path."
I worked in a hospital, I saw dozens of patients every day over the course of 12- or even 14-hour shifts, and I did my best to give each patient the attention they deserved.
But the sad truth is, when you're on the conveyor belt of conventional medicine, it's impossible to give truly individualized advice.
That was a big problem for me.
Because I've never believed in a one-size-fits-all approach to health.
After all, there's more than 70,368,744,177,664 possible gene combinations in each and every one of us.
And to truly treat disease, we have to figure out which therapies work for our individual biology — not for someone else's.
Which is why I opened The Institute for Human Optimization and created Bajnath MD.
Now, my team and I have plenty of time to focus on each and every one of our patients.
Through a combination of genetic testing, nutritional, and functional medicine, we help our patients heal the biological imbalances that cause disease.
Everything we do is to fulfill one goal: to find science-backed health solutions that allow people to live their best lives.
One thing I strongly believe is that:
Poor sleep is NOT your fault.
You see, for most of human history, our circadian rhythms — the physiological processes that run our sleep/wake cycle — were regulated by the sun.
The sun rose, we woke up.
The sun went down, we went to sleep.
And if you look at medical texts published before the 20th century you'll see little mention of sleep problems anywhere.
But then something went dramatically wrong.
Over the last 70 years, poor sleep has become an "epidemic" according to the CDC.
People just can't seem to get the rest their body needs.
Why?
The answer is probably in your pocket right now.
Can you guess what it is?
I'll tell you.
It's cell phones.
But it isn't just cell phones.
Televisions, street lamps, heck, even car headlights are crippling your body's ability to fall asleep.
Because all of our high-tech devices emit a form of electromagnetic radiation called "blue light"...
That suppresses your body's sleep hormone.
On the electromagnetic spectrum, there are UVB rays... UVA rays... Gamma rays... microwaves...
You might remember all this from science class.
But blue light is also on that spectrum.
It falls somewhere between the 400–450 nm range.
And every time you flip through the TV channels... check Facebook... send a text message... or get on your email...
Your eyes get bombarded with blue light.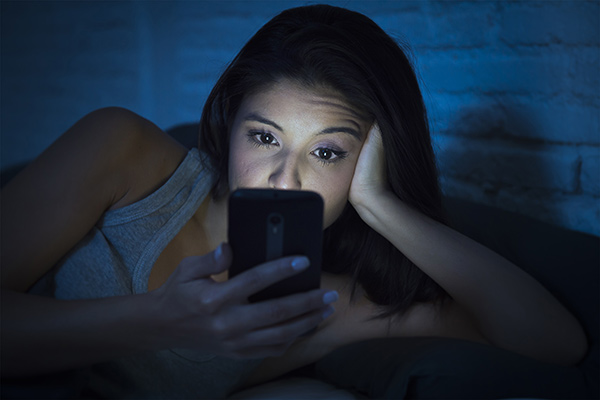 Why is this important?
Well, because you can call blue light by another less-scientific name:
Sunshine.
Because that's what it is.
On a bright, sunny day, the sunshine that's warming you up and making the sky blue is at a wavelength of 400–450 nm.
As long as this wavelength of light is hitting your eyes, your body doesn't want to go to sleep.
However, for most of human history, when the sun went down, all of that blue light went away.
And it would signal the pineal gland in your brain to release your body's sleep hormone.
But because all of our electronic devices emit the same wavelength of blue light as the sun...
Our bodies never get the signal that it's time to shut off.
And our sleep hormone is left stamping at the gates, unable to be let out.
Now, there's two ways you could force your brain to release your sleep hormone:
You could cut out all electronics... move to a small farm in Pennsylvania Dutch Country... and vow never to look at another screen or watch another television show ever again.
I don't know about you, but that's not the life I'm looking for.
The second option, is, to put it plainly:
Cheating.
Our sleep hormone is a hormone like any other.
And hormones are the most powerful medicines we have in modern science.
Hormone pills stop women from getting pregnant...
When people have serious skin issues they take topical corticosteroids — which are hormone-based drugs.
And if men want to add pounds of pure muscle, they take anabolic steroids, which again, are hormones.
Hormones work so well that they're considered an unfair advantage in sports.
But when it comes to sleep, we WANT AN UNFAIR ADVANTAGE.
And fortunately, your sleep hormone is the only hormone that you don't need a prescription for.
Melatonin.
Now, maybe you've tried melatonin before. But you've probably never tried it quite like the way you'll discover today.
I'll show you why in just a moment.
The minute you take melatonin, it starts traveling through your bloodstream into your hypothalamus, the control center of the brain...
Where it binds to special melatonin receptors, signaling the rest of your body to enter "sleep mode."
And allowing your body to begin it's own natural healing processes.
Just like testosterone is the chemical messenger that tells your body to create more muscle...
Melatonin is the messenger that tells your body to get sleepier.
And the effects are incredible.
Study after study has confirmed that melatonin just plain works.
One study published in the journal BMC Medicine found that after just three weeks of melatonin treatment, seniors were able to fall asleep in as little as five minutes...
Another study found that melatonin helped patients fall asleep in just seven minutes. Even better, though the study only lasted three weeks, the six-month follow-up found no signs of tolerance or rebound sleep issues.
In fact, many of the patient's sleep patterns had improved even more.
Yet another clinical trial gave 395 patients melatonin for three weeks.
And they went from lying awake in bed for hours every night...
To falling asleep in as little as one minute!
Imagine that.
You lay your head down on your pillow and you instantly fall into dreamland.
No tossing, no turning.
No stressing as your mind races.
You feel your muscles relax, and that warm, pre-sleep contentment wash over you.
Now, maybe you've tried melatonin before.
And it didn't work as well as you hoped.
Well, it turns out that the half-life — the amount of time it takes melatonin to be broken down by your body — is about 1.8 hours.
And even though melatonin may help you fall asleep...
Once it's metabolized, you'll want all the help you can get to STAY ASLEEP.
Because feeling rested goes far beyond just falling asleep.
If you want to feel truly refreshed, you need to:
Fall asleep quickly
STAY asleep throughout the night
Wake up easily
And feel energetic throughout the day
Which is why we created:
VitaDEEP
It's an ultra-premium, all-natural sleep supplement that harnesses the power of a unique "Quad-Phase" formulation specially-designed to help you tackle each of those four categories.
And once your body metabolizes melatonin, you'll be thankful for the second ingredient in our "Quad-Phase" formula.
VitaDEEP Phase 1
As I'm sure you can guess, Phase 1 is melatonin.
But once your body metabolizes melatonin, you'll be thankful for the second ingredient in our "Quad-Phase" formula.
VitaDEEP Phase 2
It's called 5-HTP.
And it helps support a deep, restful slumber throughout the entire night.
5-HTP is an amino acid that your body naturally produces.
Its full name is 5-Hydroxytryptophan.
Its chemical cousin is tryptophan, which you may know as the prime cause of the "turkey nods."
If you've ever felt sleepy after a Thanksgiving meal, then tryptophan is to blame.
5-HTP is very similar.
It's the precursor that your brain uses to make serotonin, which most of us know as our bodies' "happy" molecule.
But serotonin does much, much more than affect our mood.
Serotonin sends your body into a special phase of sleep called non-rapid eye movement (NREM).
You've probably heard of the rapid eye movement (REM) phase — or dream phase.
However, REM actually makes up a small portion of your total sleep time.
NREM sleep — on the other hand — makes up about 80% of your night.
So, if you sleep 7–8 hours, 6.5–7 of it are spent in NREM.
When people say delta sleep, or deep sleep, they're referring to this phase.
During deep sleep, your breathing rate and blood pressure drop...
The body releases healing growth hormone that repairs cellular damage in your tissues and organs...
And the immune system strengthens and renews itself.
Deep sleep mainly occurs during the first third of the night and it's the most restorative.
The more serotonin you have, the faster you descend into this sleep phase.
But there's a major problem.
You can't just take a serotonin pill, because serotonin doesn't cross the blood brain barrier.
It has to be made INSIDE the brain.
That's where 5-HTP comes in.
It can cross the blood-brain barrier.
And once it's inside your body...
It can help stimulate a waterfall production of serotonin.
In fact, 5-HTP was found to boost serotonin levels by as much as 35%!
And recently published research from South Korea suggests that 5-HTP is so good at keeping you asleep, it can even work after HUGE doses of caffeine!
Which is why it's the perfect second phase of this "Quad Phase" formula.
Even as the melatonin is being metabolized away, 5-HTP is already hard at work.
And it can help you achieve that "lights-out" sleep quality you haven't experienced since childhood.
Because unlike melatonin, which is metabolized by your body relatively quickly, 5-HTP sticks around.
It usually takes about seven and a half hours for the effects to wear off.
Which means it'll be there with you through the entire night, helping your brain and body get the nourishing rest they crave.
Because while you're asleep, the 5-HTP will be supporting your body's natural serotonin production...
Which will help you maximize the time you spend in deep sleep.
And just as the sun begins to peek over the horizon...
The next ingredient in VitaDEEP will help give you the push you need to wake up easily, refreshed, with all your grogginess burned off...
And ready to tackle the day.
VitaDEEP Phase 3
That ingredient is magnesium.
Magnesium is an essential mineral element in plants and animals.
It plays a crucial role in over 300 biological processes, including muscle and nerve regulation, the structural development of bones, and DNA synthesis.
But most importantly, magnesium is the raw fuel that your cells use to create ATP, the energy currency of your body.
Every time a cell wants to do anything, whether that's digest food...
Reproduce...
Or self-repair...
It needs ATP.
And without it, your entire body breaks down.
In one day, a healthy cell will use ATP 500 times.
When you consider that our body is made up of roughly 37.2 trillion cells that is A LOT of ATP.
And if you're deficient in magnesium, your cells can't produce it.
Yet despite magnesium's massive importance — our own bodies do not make it.
In the past, this was never a problem because humans got plenty of magnesium from food.
But modern eating habits, farming techniques, and soil depletion mean chances are good you don't get enough from the foods you eat.
According to Open Heart medical journal:
"The vast majority of people in modern societies are at risk for magnesium deficiency."
If you're deficient, you won't feel like you have any energy, no matter what you do.
Which is why magnesium, the third phase of the "Quad-Phase" formula, is so important.
When the 5-HTP finally wears off...
The magnesium will be there...
Ready to fuel the ATP that your cells and your body need to wake up and feel refreshed.
You may never have to punch the snooze button again.
Imagine being filled with energy that you can use to go play golf...
Do some work on the house...
And still have something left over in the evening, so you can spend time with your family without feeling drained.
Well, you could feel that way very soon.
Especially when you combine magnesium with the fourth ingredient of VitaDEEP.
VitaDEEP Phase 4
L-Theanine. It's an amino acid that occurs naturally in green tea.
It was Japanese researchers at the University of Kyoto who first identified it as the source of green tea's powerful healing properties.
L-theanine easily crosses the blood/brain barrier and bolsters your body's production of two specific neurotransmitters: GABA and dopamine.
In turn, these neurotransmitters stimulate your brain to produce alpha, or "awake" waves.
Dozens of studies have shown that alpha waves promote a state of wakeful relaxation, improved concentration, reduced stress, and a happier mood.
And when you combine l-theanine with melatonin, 5-HTP, and magnesium...
You get a potent sleep- AND life-enhancing formula that you can use to help make your golden years your best years.
Or to put it simply...
You get VitaDEEP.
We believe it's the most effective all-natural sleep aid on the market
We worked with our state-of-the-art lab in Jordan, UT, for five months to bring this formula to you.
It comes in an easy-to-take capsule.
No powders, no blenders, and no hassle!
And because we believe that everything you put in your body should be held to the highest standards, VitaDEEP contains no sugar, no gluten, and no rice flours or unnecessary additives.
Which means you get only the purest, highest-quality ingredients money can buy.
Plus, each capsule also comes loaded with a full suite of supporting ingredients...
Specifically chosen to help support full-body health so you can feel amazing all night AND all day.
Things like:
Stress-relieving lemon balm
Inflammation-fighting chamomile
And mood-boosting passionflower
And all of it can be yours TODAY.
But here's the best part:
We source VitaDEEP directly from the lab.
You don't have to pay any expensive markup.
There are no retail store or warehousing costs for you to cover.
So, we can bring it to you for far CHEAPER than it would normally cost.
In other words,
You get an ultra-premium product at an ultra-low price.
And when we say ultra-premium...
We MEAN ultra-premium.
VitaDeep's Quad-Phase formula, with:
Melatonin to help you fall asleep in less than five minutes.
5-HTP, to promote you STAYING asleep for the full 7–8 hours every single night.
Magnesium, which reinvigorates your cell's natural battery system.
And l-theanine, which helps you remain calm, alert, happy, and focused throughout the next day...
Is already changing people's lives.
Some of our own team members tried it out for themselves.
And, well, just listen to what Eric had to say:
VitaDEEP is the real deal.

I used to have horrible sleep problems.

After a few days of taking it, I'm falling asleep the minute my head hits the pillow.

And even better I'm actually staying asleep.

I'm not tossing and turning all night like I used to or getting up to pee.

I feel fresh and energized in the mornings...

And not jagged and drained like I used to feel.

It sounds funny but this may be the single biggest difference I've ever made in my life.

No new diet or exercise program has ever come close.

I never guessed that simply sleeping better would make such a massive transformation in my life.

But it did.
We're so confident that VitaDEEP works, that you'll have our 30-day, 100% full money-back, no-questions asked guarantee.
If VitaDeep doesn't help you get the best sleep of your life, then simply return any unused portion for a full refund.
It doesn't matter if it's one week or 30 days from now.
Unless you are 100% satisfied, you get all your money back.
Simple as that.
That means there's no risk to you WHATSOEVER when you order a bottle today.
However, there is ENORMOUS risk in not giving your body the sleep it craves.
So, all you have to do is click the "I'm Ready!" button below, and you'll be taken straight to our SSL-encrypted, third-party insured order form where you can claim your bottle of VitaDEEP completely risk-free, right now.
As a special bonus, you'll also get FREE access to our VIP shipping program.
That means you'll get a steady supply of VitaDEEP, without ever having to miss a month or see prices go up.
And if we're ever backordered, you'll go to the front of the line.
Best of all, you will never have to pay a single penny more than the special promotional price you're about to lock in today.
And when you run out, a new bottle will be automatically sent to you and we'll simply bill the same credit card we have on file.
This is completely RISK-FREE.
We only activate this special service with your permission — and you can pause or cancel the deliveries at any time.
It won't cost you a dime!
And one more thing:
When you order your bottle, I'm also going to send you an awesome free bonus.
The Ultimate Sleep Cheat Sheet:
A $19.99 value — Yours FREE!
This 26-page book shows you how to stack the deck EVEN MORE in your favor and give you the ultimate unfair advantage against sleepless nights.
You'll discover:
The biologically optimal temperature for a bedroom (most people get this wrong by 15 degrees)
The "President Taft" secret that explains why people in 1910 slept so much better
The free iPhone and Android app that "hacks" your brainwaves for deeper sleep
The three home décor items that cost less than $30 a piece and virtually guarantee no sleep interruptions
And the surprising amount of caffeine that will optimize your sleep — HINT: It's not zero!
Again, you will be able to instantly download this free book the minute your order your bottle of VitaDEEP.
All you have to do is click the big, red "I'm Ready!" button below to be taken to our secure order form.
And don't forget, you're protected by our ironclad 30-day money-back guarantee.
I think you're going to love VitaDEEP. So, let's not wait a second longer.
Just click the button below to lock in your order right now.
To your longevity,
Anil Bajnath MD
CEO/Founder, Institute for Human Optimization
Chief Medical Officer, Bajnath MD
View Label | View Research
Scientific Research
https://www.aarp.org/health/conditions-treatments/info-2016/
https://www.ncbi.nlm.nih.gov/pubmed/20712869/
https://academic.oup.com/sleep/article/35/10/1395/2596070#77943100
https://www.ncbi.nlm.nih.gov/pubmed/20712869/
https://www.ncbi.nlm.nih.gov/pmc/articles/PMC3682489/
http://www.altmedrev.com/archive/publications/3/4/271.pdf
https://poweronpoweroff.com/blogs/longform/the-neurochemistry-of-sleep
3.2.2. SEROTONIN:
During NREM sleep, one of the actions of serotonin is to inhibit acetylcholine signals which predominantly support REM sleep. In this sense, serotonin helps to regulate the onset of REM sleep during the night.
https://www.medicinenet.com/script/main/art.asp?articlekey=8684
About 80% of sleep is NREM sleep. If you sleep 7-8 hours a night, all but maybe an hour and a half is spent in dreamless NREM sleep.
https://www.medicinenet.com/script/main/art.asp?articlekey=8684
https://www.selfhacked.com/blog/5-htp-serotonin-depression-risks-benefits/
https://www.ncbi.nlm.nih.gov/pubmed/16378695
https://www.ncbi.nlm.nih.gov/pubmed/29854326
Nutrition Research and Practice (NRP) is an official journal, jointly published by the Korean Nutrition Society and the Korean Society of Community Nutrition since 2007. The journal had been published quarterly at the initial stage and has been published bimonthly since 2010.
https://ods.od.nih.gov/factsheets/Magnesium-HealthProfessional/
http://soils.wisc.edu/facstaff/barak/poster_gallery/minneapolis2000a/
https://www.ncbi.nlm.nih.gov/pmc/articles/PMC5786912/
https://pubchem.ncbi.nlm.nih.gov/compound/L-Theanine
https://pubchem.ncbi.nlm.nih.gov/compound/L-Theanine#section=Mechanism-of-Action
https://www.ncbi.nlm.nih.gov/pubmed/22326943
https://www.liebertpub.com/doi/pdf/10.1089/10762800151125092
https://koreamed.org/SearchBasic.php?RID=0124KJN/2003.36.9.918&DT=1
https://www.ncbi.nlm.nih.gov/pubmed/16930802
https://www.tandfonline.com/doi/abs/10.1080/J157v06n02_02
https://www.thesleepdoctor.com/2017/07/11/understanding-l-theanine-sleep-better-night-feel-relaxed-alert-day/
https://www.ncbi.nlm.nih.gov/pmc/articles/PMC4245564/
https://www.ncbi.nlm.nih.gov/pmc/articles/PMC2982259/
https://www.researchgate.net/publication/261359010_ANTIDEPRESSANT-LIKE_EFFECT_OF_ETHANOLIC_EXTRACT_OF_PASSIFLORA_INCARNATA_IN_ANIMAL_MODELS_OF_DEPRESSION
Disclaimer: These statements have not been evaluated by the Food and Drug Administration. These products are not intended to diagnose, treat, cure, or prevent any disease.
WITH REGARDS TO CONTENT RELATING TO HEALTH & WELLNESS ON THE SITE: THIS SITE OFFERS HEALTH, WELLNESS, FITNESS AND NUTRITIONAL INFORMATION AND IS DESIGNED FOR EDUCATIONAL PURPOSES ONLY. YOU SHOULD NOT RELY ON THIS INFORMATION AS A SUBSTITUTE FOR, NOR DOES IT REPLACE, PROFESSIONAL MEDICAL ADVICE, DIAGNOSIS, OR TREATMENT. IF YOU HAVE ANY CONCERNS OR QUESTIONS ABOUT YOUR HEALTH, YOU SHOULD ALWAYS CONSULT WITH A PHYSICIAN OR OTHER HEALTH-CARE PROFESSIONAL. DO NOT DISREGARD, AVOID OR DELAY OBTAINING MEDICAL OR HEALTH RELATED ADVICE FROM YOUR HEALTH-CARE PROFESSIONAL BECAUSE OF SOMETHING YOU MAY HAVE READ ON THIS SITE. THE USE OF ANY INFORMATION PROVIDED ON THIS SITE IS SOLELY AT YOUR OWN RISK. NOTHING STATED OR POSTED ON THIS SITE OR AVAILABLE THROUGH ANY SERVICES ARE INTENDED TO BE, AND MUST NOT BE TAKEN TO BE, THE PRACTICE OF MEDICAL OR COUNSELING CARE. FOR PURPOSES OF THIS AGREEMENT, THE PRACTICE OF MEDICINE AND COUNSELING INCLUDES, WITHOUT LIMITATION, PSYCHIATRY, PSYCHOLOGY, PSYCHOTHERAPY, OR PROVIDING HEALTH CARE TREATMENT, INSTRUCTIONS, DIAGNOSIS, PROGNOSIS OR ADVICE.